Summarize Your Blog Posts
Summariz.es uses cutting-edge generative AI to take your WordPress blog posts and create an engaging summaries. The summary makes it easy for readers to see what your content covers and start reading. The summaries aren't just quotes from the post; they're well-written and bring together concepts in multiple sentences.
It solves the content creator's dilemma of writing long-form content that people skim instead of seeing what you're writing about.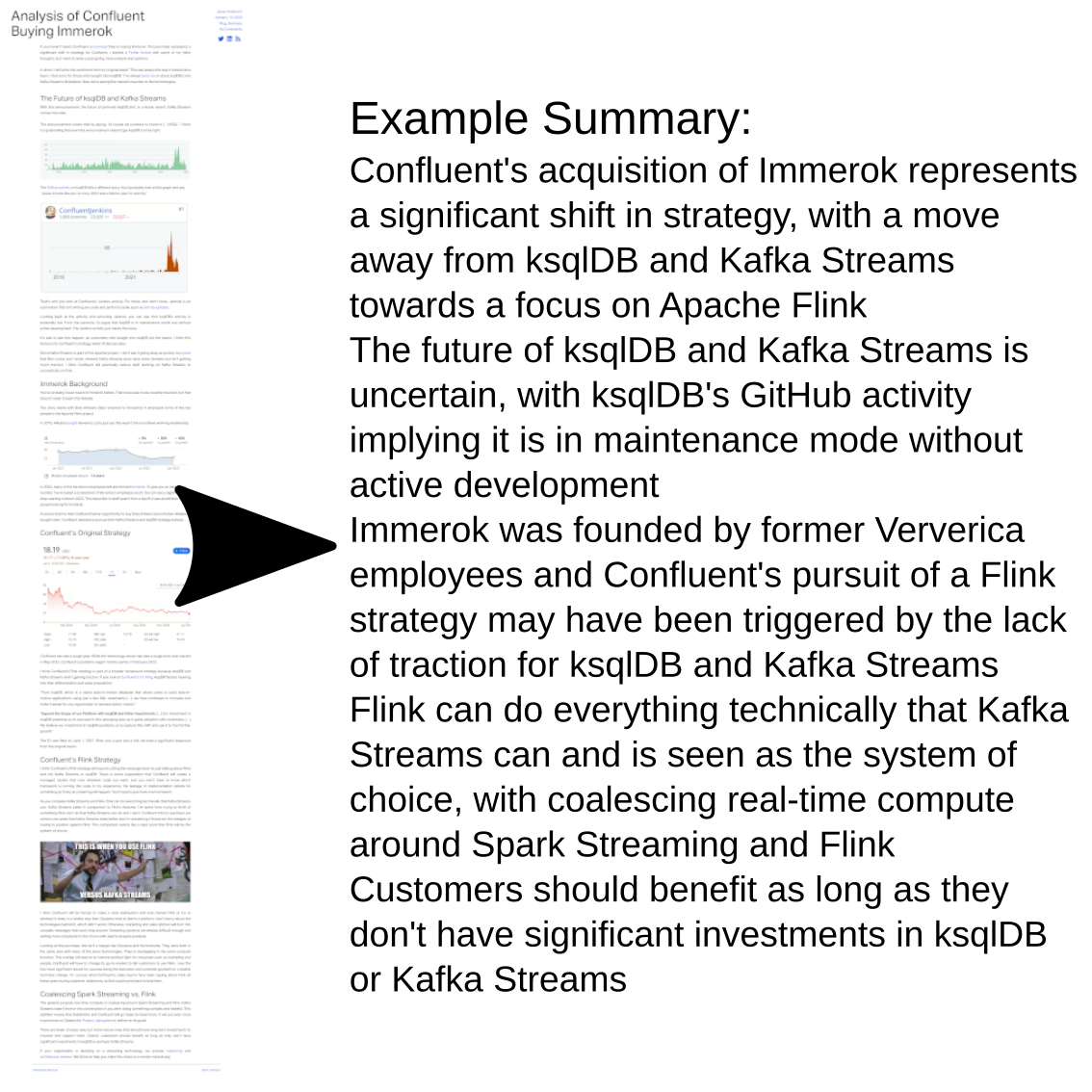 Use the best in AI without having to be an expert in AI or do any setup. We take care of everything and keep up with the latest trends in AI algorithms.

We've taken care of the hard parts of using AI to summarize your WordPress posts. Just press the button and all of your content will have AI generated summaries.

The low-attention span TikTok generation needs more pointed content. Increase your engagement with all audiences with well-written AI summaries.
Summaries aren't just a sentence from your post. AI summaries understand human language and generate easily-readable summaries.

If you have lots of posts, bulk summarize mode will go through all of your blog posts and summarize them for you. You can press a button and get everything done for you.

As newer and better AI algorithms come out, you can take advantage of the latest improvements with the click of a button.
Copyright © 2023 Divi. All Rights Reserved.